Made with fuckinnnnnn uhhhhhh neocities.org thats right go see him here
femboy hooters offical website!!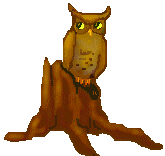 "Where the food is hot and so are we..."
Menu
burger
iger
sodas
nuggets
steak
mashed potatoe
they wouldnt let me complete the step without adding an unordered list item
FEAUTRING SPECIAL GUEST VERY POPULAR CONSUMER ITEM!!!!!!!!!!!
"Chicken Wing" (6. pc.)
You need to add a name for your link, which is the text between the <​a> tag, and the closing tag <​/a>
alright fuck it im done with the tutorial this isn't working
man my manager is gonna be so pissed at me